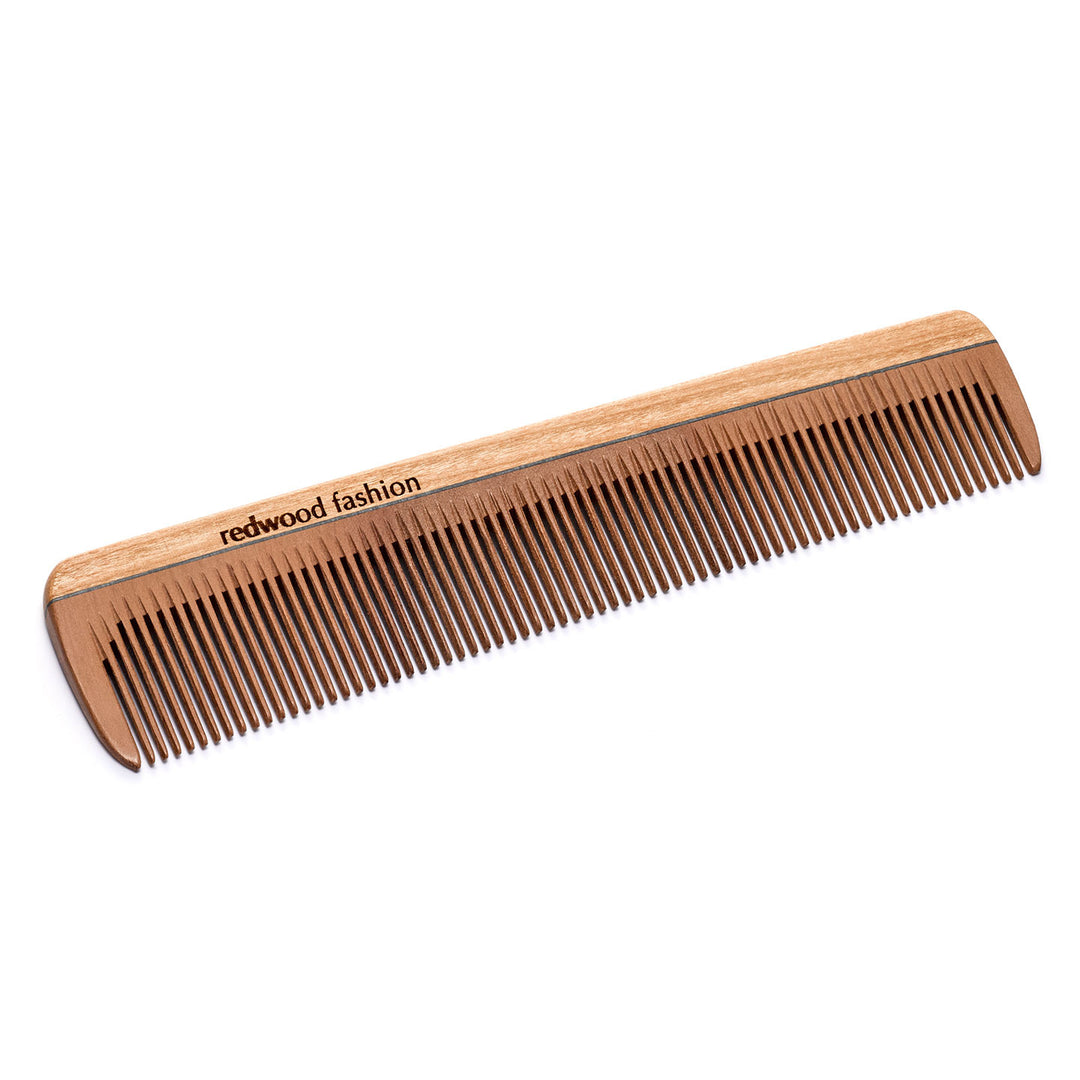 Wooden pocket comb for fine, short or straight hair
RW500013
Regular price
$17.95
/
excl. VAT.
Shipping
calculated at checkout.
---
Our pocket comb made of exquisite fruit and hardwood is not only visually an absolute eye-catcher, but also in its function an extremely practical companion, both at home and on the road. With a tine width of 0.8 mm, it is particularly suitable for fine, short as well as straight hair.
The pocket comb is made with an extremely smooth surface structure and precisely rounded tines. This allows it to glide effortlessly through both damp and dry hair without irritating or even damaging the hair structure or scalp. Due to the 100% natural materials, the pocket comb is extremely elastic, stable and anti-static.
Length: 16 cm
Tine width: 0.8 mm for fine, short or straight hair.
Our pocket combs are made of high-quality fruitwood and hardwood from sustainable, regional forestry and agriculture in Germany. An elaborate manufacturing process and the highest precision guarantee smooth surfaces and an extremely pleasant feel. Special attention is given to the grinding as well as the rounding of the tine tips.
Since the wood grain of the pocket combs always varies, each of these utensils is a small, charming unicum.
The advantages of our real wood pocket combs are obvious:
Very natural, pleasant feel.
Softly rounded edges that gently arrange and structure the hair.
Made from organic, CO₂-binding wood.
The wood is sourced exclusively from sustainable, regional forestry and agriculture.
Our pocket combs have a long service life.
Easy to clean to maintain the quality of the combs
Naturally anti-static and sturdy.
Made in Germany.
Care instructions
Avoid prolonged contact with water. Wash the comb periodically with a mild as well as silicone-free shampoo or soap, rinse under clean water and then dry immediately. Oiling with a natural oil such as olive oil or beeswax balm optimizes care, makes the surface of the pocket comb shine and thus additionally protects against moisture.