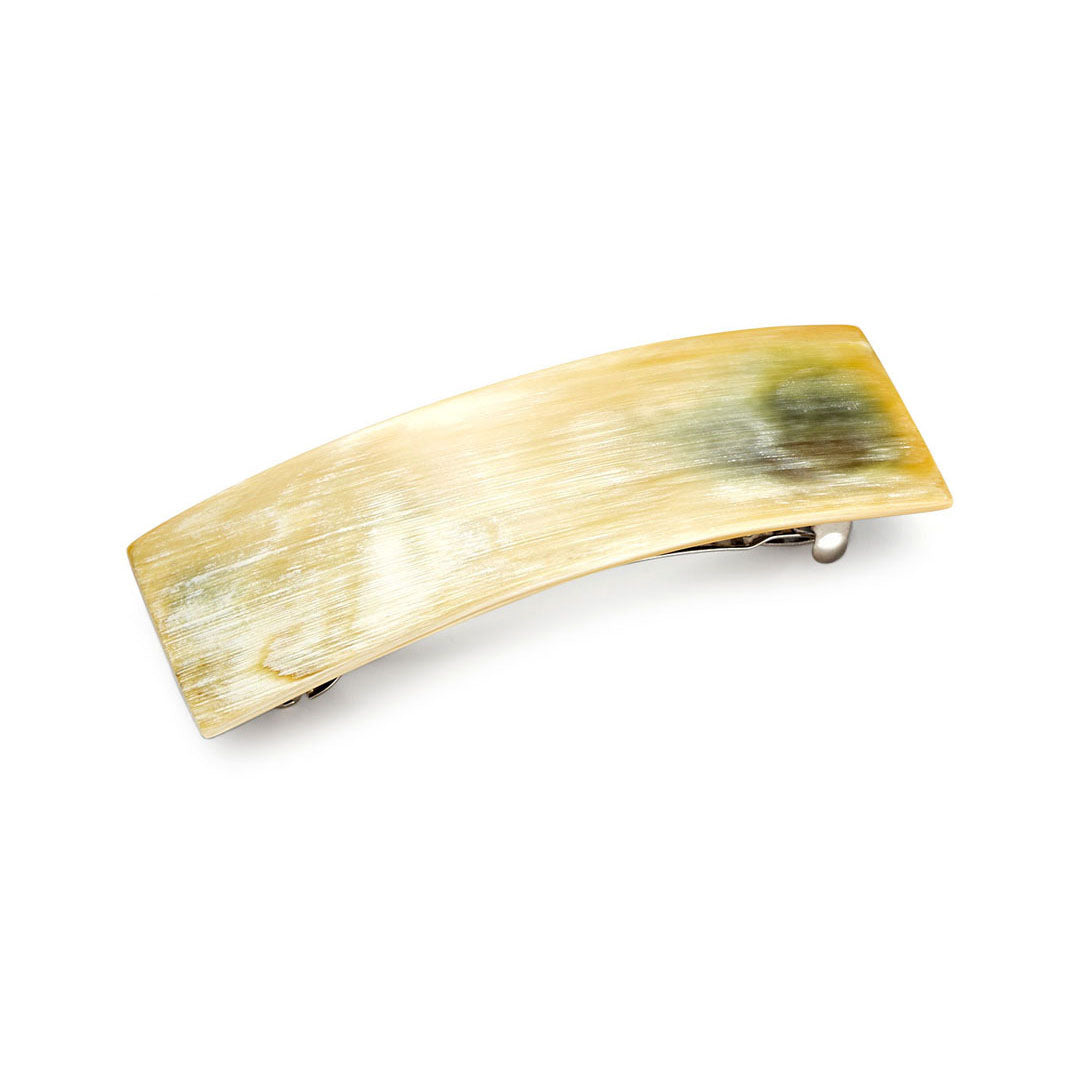 Medium hair barrette made of light horn, rectangular
RW48530R_h
Regular price
$40.95
/
excl. VAT.
Shipping
calculated at checkout.
---
This elegant, medium-sized barrette made of light horn is a unique hair accessory for styling various hairstyles. The beautiful horn gives this rectangular hair barrette an impressive bright hue, almost reminiscent of a golden shine. Thus, this hair accessory wears especially beautifully with light and blond hair. The rectangular hair barrette is slightly curved, which allows this hair accessory to comfortably fit your head shape. This makes this beautiful hair accessory made of light horn comfortable to wear even for several hours. The clasp of the medium hair barrette holds smaller as well as larger hair volumes.
Length: 9.7 cm
Width: 3,0 cm
Closure opening: 6.2 cm
Since this is a natural product, color shades and patterns will vary individually from our exemplary photos.
For the care of this very durable accessory we recommend cooking oil, grease, Vaseline or polish. This will give you the typical horn shine permanently and you will enjoy this natural product for a long time. All real horn articles sold by us are manufactured in Austria in elaborate manual work. Horn is considered a by-product of cattle breeding. For the production of these accessories horns of strong and healthy cattle and buffalo are processed.
The high quality real horn items we sell offer you the following advantages:
No sharp edges that hurt or even cut the hair.
High wearing comfort, which is gentle on the hair and skin.
Biological source material (real horn).
No allergic reactions.
Food and color safe.
High quality handwork
Long life.
European quality.
Made in Austria.