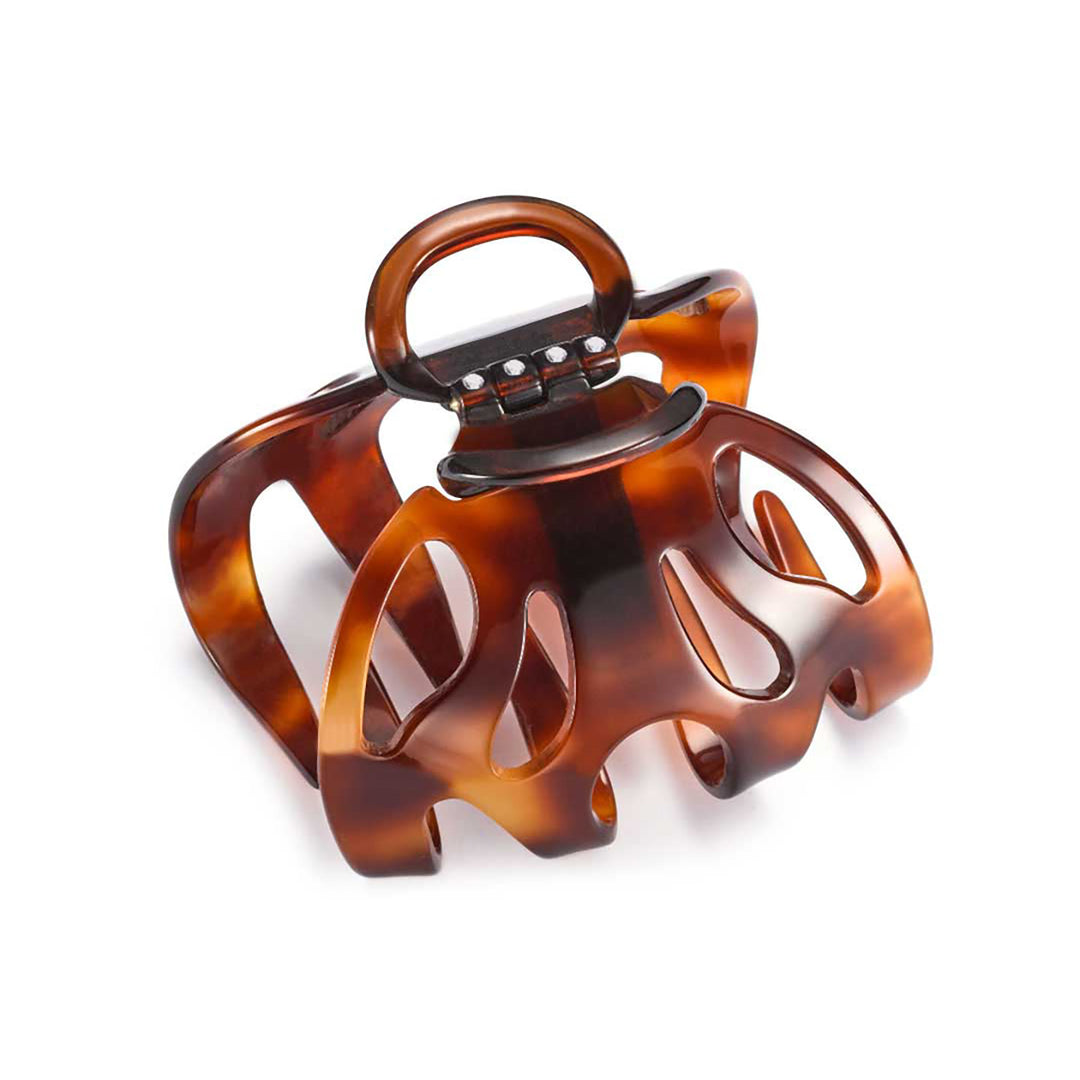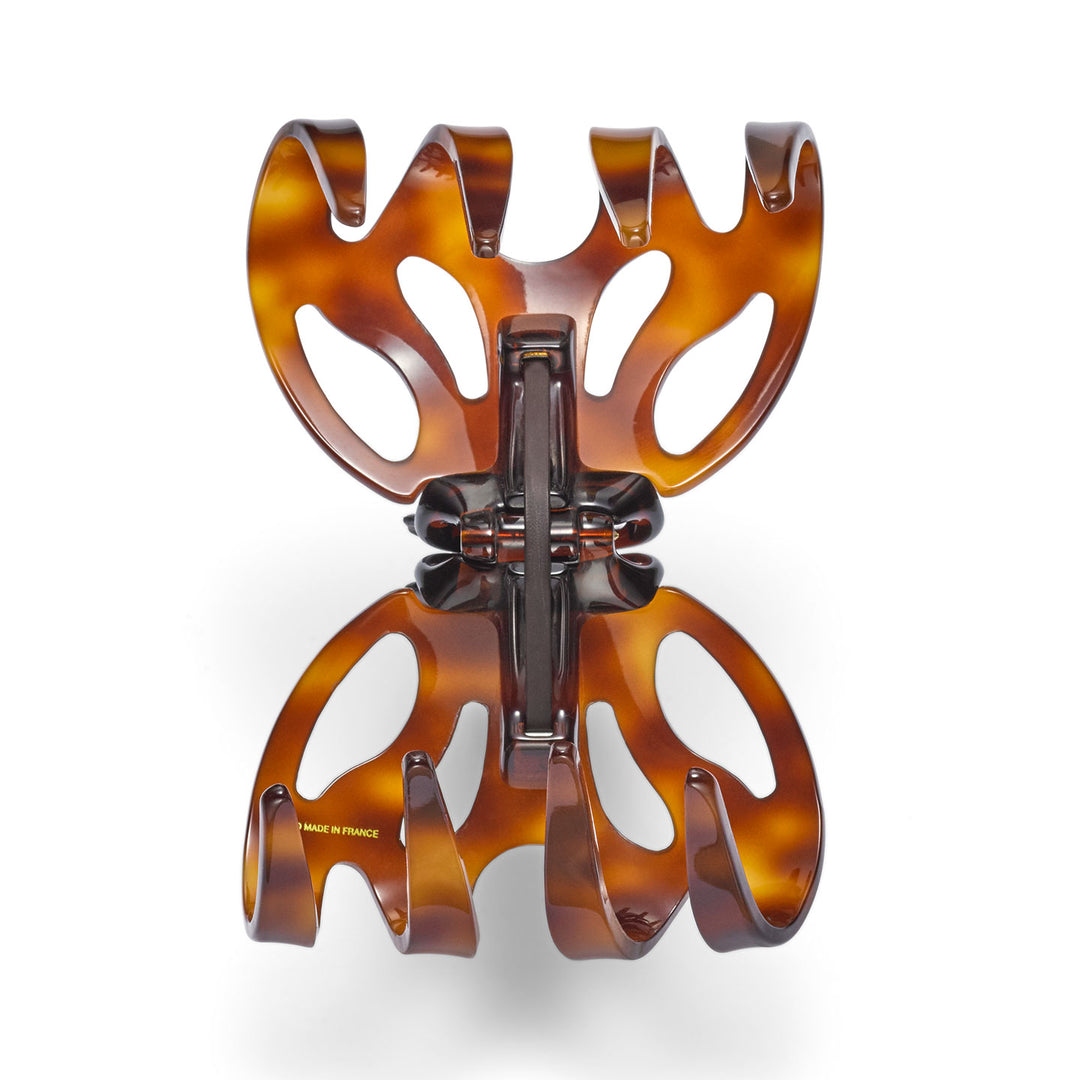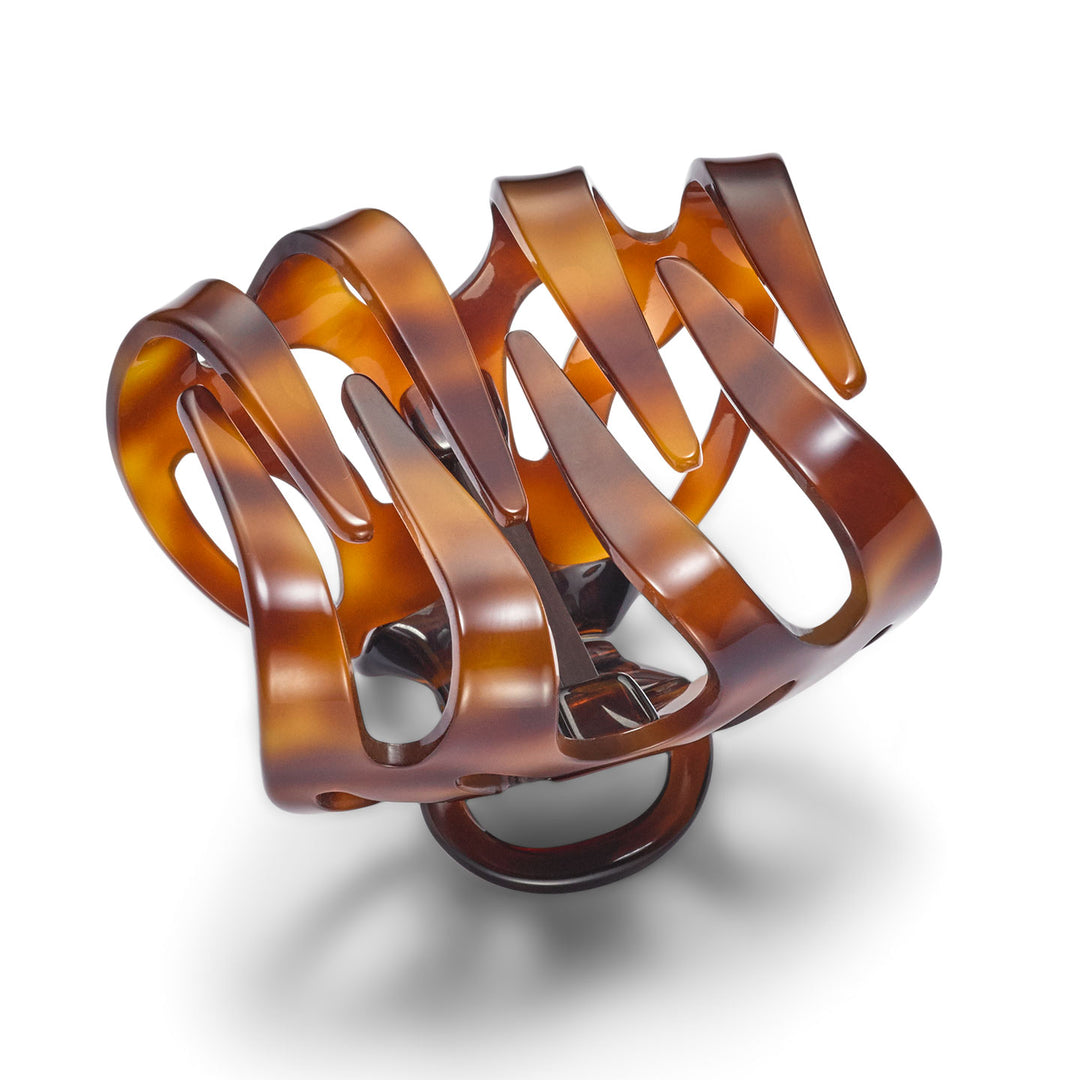 Madrid hair clip very large, patented elastic, cubic design with rhinestones
RW3017MD_Strass
Regular price
$36.95
Sale price
$32.95
Save 11%
/
excl. VAT.
Shipping
calculated at checkout.
---
The very large hair clip Madrid with original Crystallized™ Swarovski elements was made of high-quality rhodoïd cellulose acetate in French handwork. Warm brown tones are interspersed with light shading, evoking the sun and temperament of Spain.
This hair clip is ideal for thick and long hair and perfect for sophisticated updos. The play of colors is particularly beautiful in both light and dark hair, and gracefully accented with the high-quality and popular original Crystallized™ Swarovski decorative stones.
Hair clip dimensions
Length: 7.0 cm
Width: 6.5 cm
Depth: 5.8 cm
Number of prongs: 8
Advantages of this hair clip
Suitable for thick hair and long hair.
Ideal for updos.
Softly rounded edges for hair-friendly styling.
Highly comfortable to wear, gentle on the hair and scalp.
Patented elastic instead of a spring for a permanent firm hold.
Organic base material (cotton).
High elasticity.
High breaking strength.
Longer life.
Handmade in France.
Application of the hair clip
The very large hair clip is ideal for large volumes of hair and fixing elaborate updos, especially for thick and long hair. Your hair is securely enclosed by the wide curved prongs, and the rounded edges ensure a hair-friendly as well as firm hold. With the even surface texture, the hair clip nestles against your head, ensuring a comfortable feel that lasts even after frequent wear.
Create the perfect hairstyle for an elegant summer look or a casual fall fashion with this hair clip and conjure up graceful accents in your hair with the warm hues as well as the beautiful shine of the Swarovski elements. This hair clip is ideal for updos and chignon hairstyles that will perfect your look.
Material
In this very large Madrid hair clip, we use a patented elastic instead of a metal spring, which makes it very strong, sturdy and hair-friendly! The prongs of the hair clip have softly rounded edges that ensure a hair-friendly grip around your hair and an extremely comfortable feel, even with frequent use.
Rhodoïd is a sheet material made in Italy from cotton. The dyed cotton is pressed into blocks in selected color combinations and then cut into individual slices. In an elaborate process, these slices are used to make enchanting hair accessories and hair ornaments such as the Madrid hair clip.
For us at Redwood, it is a matter of the heart to carry stylish as well as sustainable and durable products. That's why we relied on only the highest quality materials and clean craftsmanship to make this hair clip. The result is long lasting durability while being comfortable to wear.
Packing and shipping
When packaging our items, we strive for a reliable balance between transport safety and sustainability. Therefore, we use only recycled papers, cardboard boxes as well as environmentally friendly packing tape and cotton bags made from naturally renewable raw materials. Each item is carefully wrapped in a cotton bag, tissue paper or kraft paper, and then securely stowed in a cardboard box ready for shipment.
Fair Trade Hair Clip
Fair Trade is not only fundamental to us, it's a given! That is why we have chosen suitable factories in Europe and against cheap manufacturing in Asia or Eastern Europe.
It is essential for us that our products are manufactured under humane conditions from the extraction of raw materials to the final product. The close proximity gives us a closer look at the individual areas and creates significantly shorter transport routes, so we contribute to immense savings in CO₂ emissions and to the well-being of the environment.
Our hair clips as well as their packaging are largely made from biodegradable raw materials that come from sustainable agriculture. By producing in Germany, France, Austria and Portugal, we can fully guarantee compliance with EU environmental standards compared to products produced in Asia.