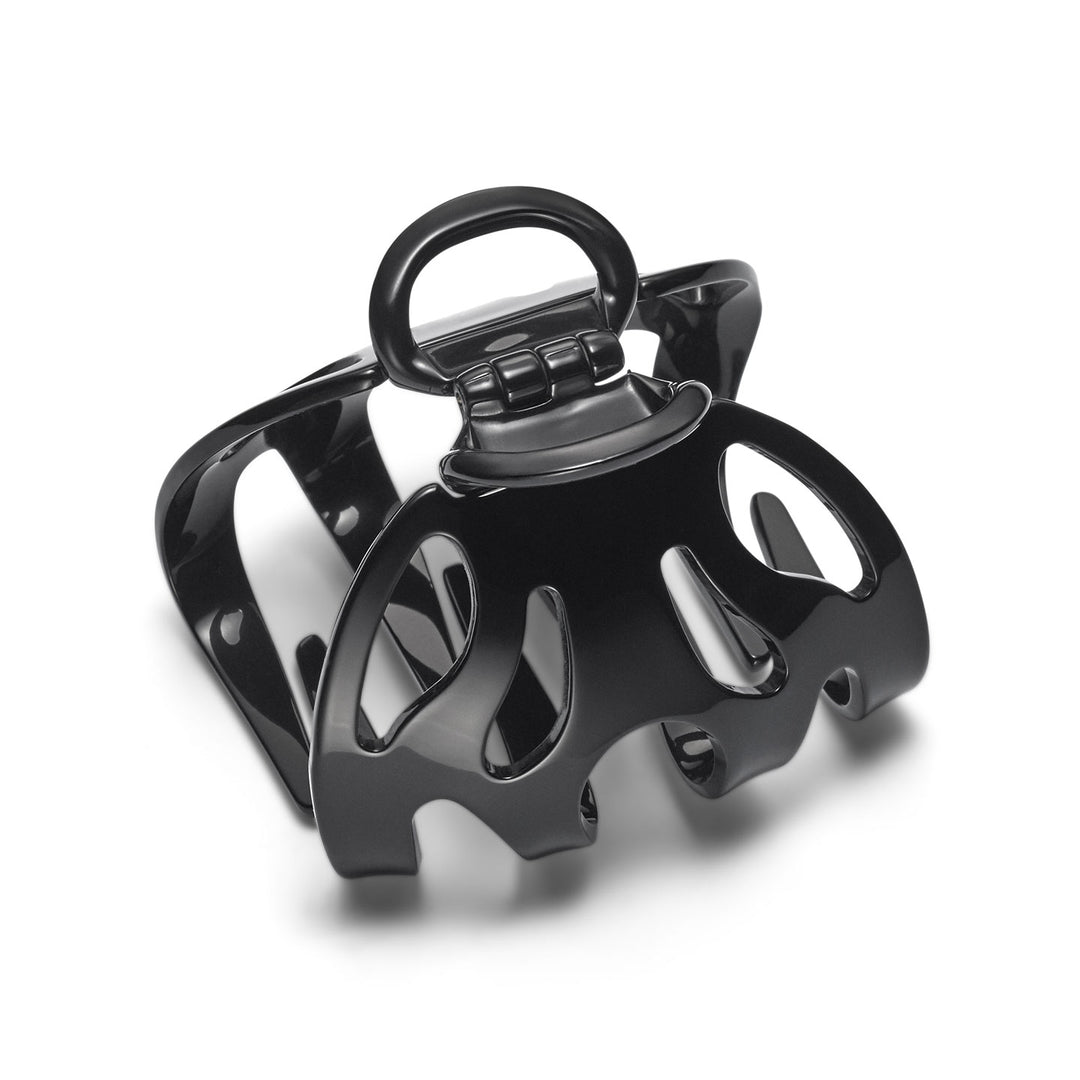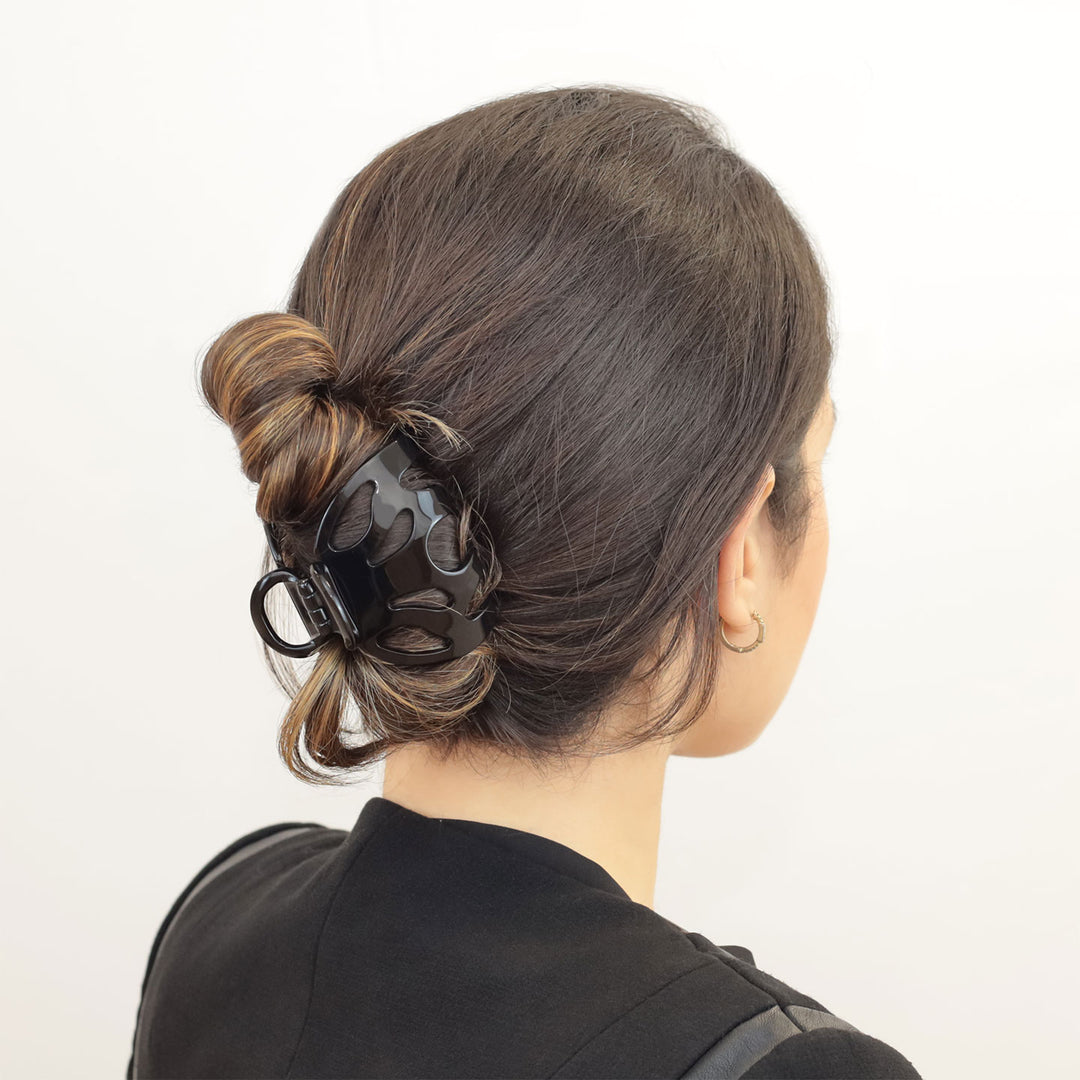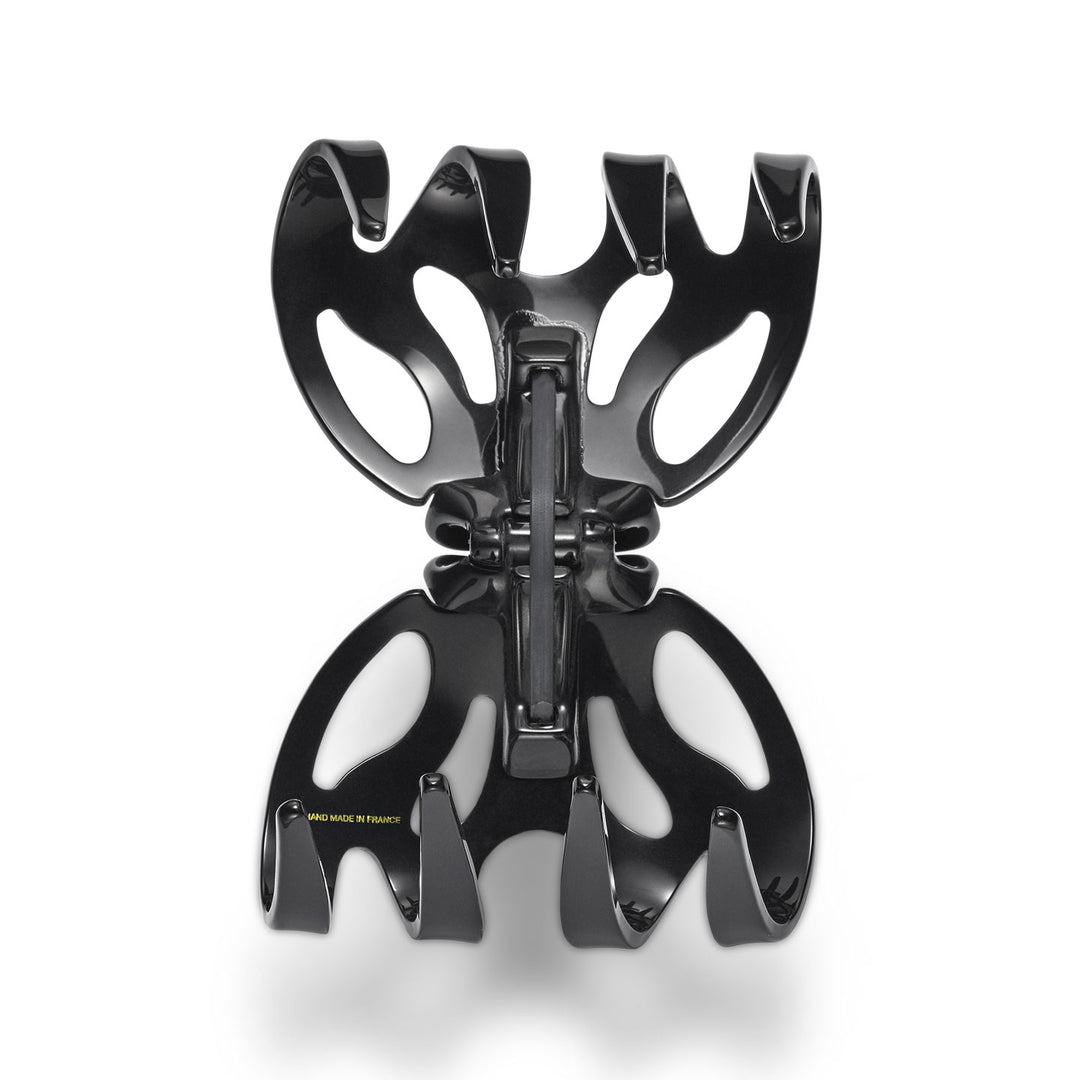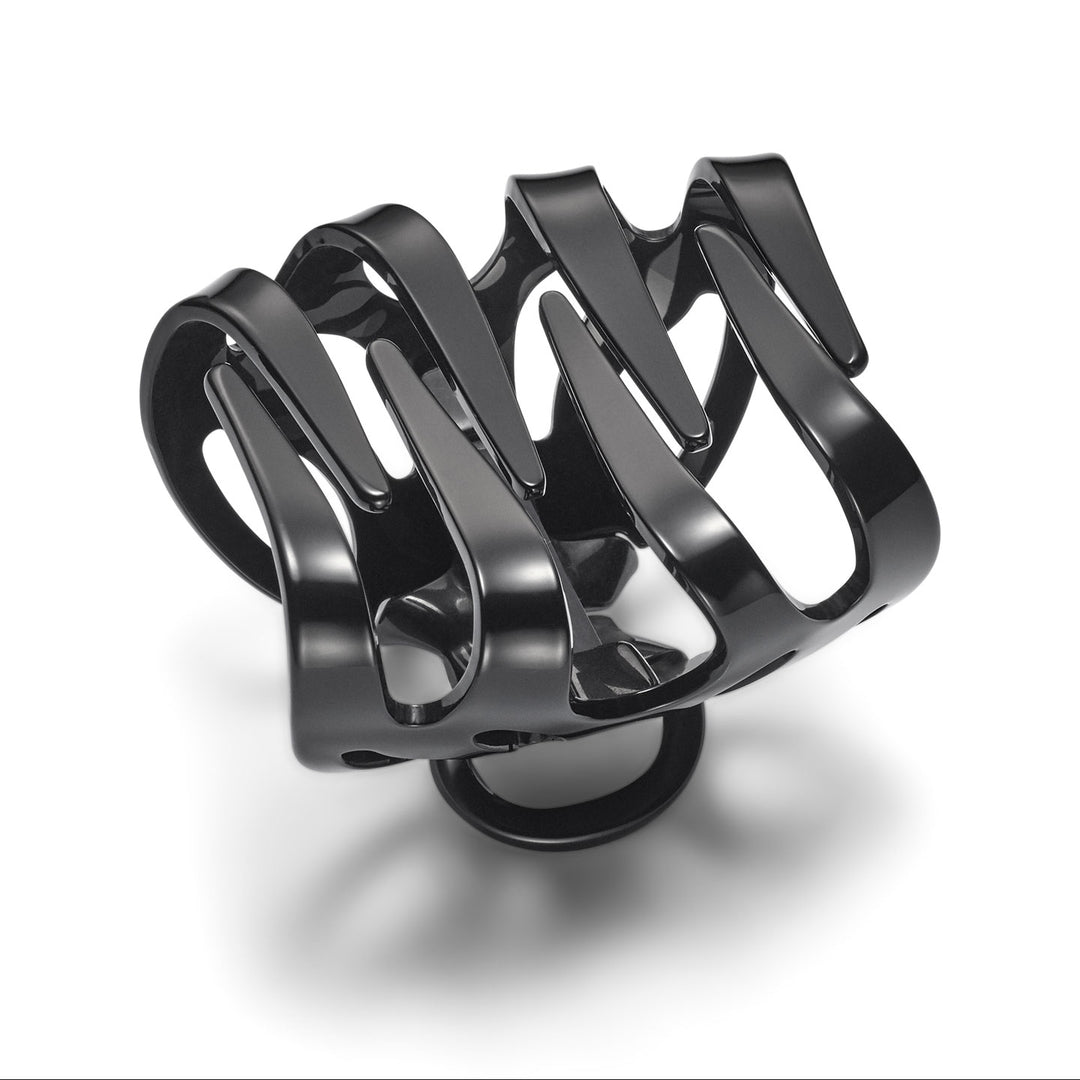 London hair clip very large, black, patented elastic, cubic design
RW3017LD
Regular price
$34.95
Sale price
$30.95
Save 11%
/
excl. VAT.
Shipping
calculated at checkout.
---
This very large hair clip, is perfectly suitable for thick hair and long hair, it allows you to effortlessly create sophisticated updos. Dive into the fascinating world of our very large hair clip London made of high quality Rhodoïd cellulose acetate in deep black.
The large hair clip London is characterized not only by its elegant color design, but also by its versatility. It can be easily combined with almost any fashion style and will add a stylish touch to your everyday look as well as special occasions.
Hair clip dimensions
Length: 7,0 cm
Width: 6,5 cm
Depth: 5,8 cm
Number of prongs: 8
Advantages of this hair clip
Suitable for thick hair and long hair.
Ideal for updos.
Softly rounded edges for hair-friendly styling.
Highly comfortable to wear, gentle on the hair and scalp.
Patented elastic instead of a spring for a permanent firm hold.
Organic base material (cotton).
High elasticity.
High breaking strength.
Longer life.
Handmade in France.
How to use the hair clip
Add a whole new dimension to your hair styling with our very large hair clip London in elegant black. This hair clip is not only a practical accessory for thick and long hair, but also a statement of elegance and versatility.
Thanks to its unique shape and size with wide curved prongs, this hair clip is perfect for fixing large volumes of hair, whether for a sophisticated updo or a timeless chignon. The precise manufacturing ensures a hair-friendly and secure fastening. At the same time, the classically elegant design offers a perfect complement to any style, be it a casual everyday outfit, elegant business fashion or gallant evening wear.
With the London hair clip, you have the freedom to style your hairstyle any way you like. Just loosen a few strands of hair and transform your look from elegant to playful or feminine - perfect for any occasion. Let this hair clip inspire you to take your hairstyling to the next level and make your own individual statement.
Material
In this large hair clip London, we use a patented elastic instead of a metal spring, which makes it very stable, sturdy and hair-friendly! The prongs have softly rounded edges that ensure a hair-friendly grip around your hair and a comfortable feel, even with frequent use.
Rhodoïd is a sheet material made in Italy from cotton. The dyed cotton is pressed into blocks in selected color combinations and then cut into individual slices. In an elaborate process, these slices are used to make enchanting hair jewelry and hair accessories such as the London hair clip.
For us at Redwood, it is a matter of the heart to carry stylish as well as sustainable and long-lasting products. That's why we've relied on only high-quality materials and clean craftsmanship to make this hair clip. The result is long lasting durability while being comfortable to wear.
Packing and shipping
When packaging our items, we strive for a reliable balance between transport safety and sustainability. Therefore, we use only recycled papers, cardboard boxes as well as environmentally friendly packing tape and cotton bags made from naturally renewable raw materials. Each item is carefully wrapped in a cotton bag, tissue paper or kraft paper, and then securely stowed in a cardboard box ready for shipment.
Fair Trade Hair Clip
Fair Trade is not only fundamental to us, it's a given! That is why we have chosen suitable factories in Europe and against cheap manufacturing in Asia or Eastern Europe.
It is essential for us that our products are manufactured under humane conditions from the extraction of raw materials to the final product. The close proximity gives us a closer look at the individual areas and creates significantly shorter transport routes, so we contribute to immense savings in CO₂ emissions and to the well-being of the environment.
Our hair clips as well as their packaging are largely made from biodegradable raw materials that come from sustainable agriculture. By producing in Germany, France, Austria and Portugal, we can fully guarantee compliance with EU environmental standards compared to products produced in Asia.